I'm Pastor Ian Slack
Minister of God's Word and
Director of Jerry Savelle Ministries Australasia
Making Winners
in the Game of Life
Jerry Savelle Ministries Australia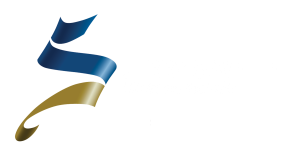 Dr Jerry Savelle was instructed by the Lord to open offices in Australia in 1998 and that his mandate was to help People Win in the Game of Life.
He has done this successfully, completing 50 years in Ministry.
Minister of the Gospel
Ian was Ordained by Rhema Bible Church South Africa in 1987, and Jerry Savelle Ministries International (USA) in 1998.
Marriage Celebrant
Ian is a registered Religious Marriage Celebrant (Ref A5047 licence number) who loves the interaction in the Pre-Marriage Counselling which takes place.
Getting to know the couple before the ceremony is an awesome privilege and wonderful experience.
The greatest joy one can have is to see a man and a woman enter into a Holy Marriage Covenant according to Gods Word.
He has to date overseen some 60 marriages both in Australia and overseas.
Preaching
For the past 35 years Ian has been preaching the word of God and for the Last 19 years virtually every Sunday.
The joy I have in seeing people's lives change as they hear and apply the Word of God never ends. 
The thrill of seeing the Holy Spirit move in people's lives is awesome and never gets old.
The word of God is my life especially Ministering on the lifestyle of Faith, Character and The Person of the Holy Spirit.
Counselling
Ian as a Pastor has had the privilege over many years to counsel congregation members on every imaginable issue.
Relying on the Holy Spirit to give him the Wisdom to help in every situation.   
Who is Ps Ian?
Ian and Diane are originally from Dartford England, once married they moved to a couple of different countries with their daughter Kerri who was born in 1973 and their daughter Vicki who was born in 1976. They settled in Kenya in 1977 and in 1983 they met an American missionary who changed their lives by opening their hearts to God. Moving onto South Africa they joined Rhema Bible Church with Pastor Ray McCauley, enrolling into the Bible Training Centre in 1985 and completing 1st and 2nd year.
Ian joined the Pastoral staff in the September of 1986, heading up Children's Ministry of 200 volunteers and 1500 children. In the December of 1992 he moved on to becoming a Zone Pastor where he oversaw 1600 congregation members until December 1997.
Knowing that it was now time to move again they moved to Queensland, Australia. Through a God appointed connection they met up with Bro Jerry Savelle at the Kenneth Copeland convention in 1998 and after meeting them, Bro Jerry appointed them the Australian Directors. They have been the Australian Directors for Jerry Savelle Ministries Australia since the offices first opened in 1998, through their direction and God's leading, Jerry Savelle Ministries has continued to grow and impact the people of Australia.
In 2002 they opened the church arm of the ministry – Heritage of Faith Christian Church and for 17 years they helped families get to know Jesus personally and experience God's love at a church that teaches the Word of Faith, that has a heart for missions and the church family.
They handed over the day to day direction of Heritage Church in April 2019 and remain as the Founding Pastors preaching once a month and assisting the new leadership team wherever required.
Ian and Diane are also the proud Grandparents to four wonderful grandchildren – Alyssa and Bianca who live with their daughter Kerri and son in-law Sasha in Johannesburg, South Africa. Plus Jaicey and Connor who live with their daughter Vicki and son in-law Lee, who now reside on the Gold Coast, Queensland.
Jerry Savelle Ministries
Ian & Diane Slack have worked for Br Jerry for over 20 years and they say that it has been just like the JSMI Magazine, it has been an Adventure In Faith.
Under Br Jerry's leadership, they have seen the Ministry grow and impact Australia as well as the surrounding regions, with the Word of faith.
Ian & Diane say that they have learnt so much from Br Jerry Savelle personally and his teachings. The practical hands on application of the Word of God has changed ther lives.
The other aspect of working so closely with this Apostle of Faith is to experience his lifestyle of generosity and absolute integrity in action.
People matter to Br Jerry and he reflects God's Heart to the people. Ps Ian likes to say that we should always be the kindest person and always make people's lives more beautiful every day. 
Messages from Ps Ian Slack – JSMI Australia
Monthly Message from Ps Ian Slack - August 22
Monthly Message from Ps Ian Slack - July 22
Monthly Message from Ps Ian Slack - June 22
Monthly Message from Ps Ian Slack - May 2022
Monthly Message from Ps Ian Slack - April 2022
Monthly Message from Ps Ian Slack - March 2022
Jerry Savelle live from Texas | February 27, 2022
Monthly Message from Ps Ian Slack - February 2022
Monthly Message from Ps Ian Slack - January 22
Ian Slack has a unique spirit led gifting that increases faith in an atmosphere and imparts big vision and big thinking into the people he ministers to. He has been a voice of constant revelation and encouragement personally to us and we have stepped into greater realms of faith and providence because of our connection to him and the anointing that he carries. His ministry will be a blessing to people of all generations that want to see a faith and prosperity breakthrough in their lives.
I would like to recommend to you Pastor Ian Slack, a man who, over the many years we have been friends, consistently demonstrates a hunger and passion for the presence of God above all else. He is someone who only desires to preach the Word of God, encouraging listeners to have faith in God. Together with Diane they have built Heritage of Faith Church to be an outstanding church of influence on the Gold Coast. His desire for the ways of the Holy Spirit, to see people fulfil their God given desires and the healing power of Jesus manifest is contagious. I have no hesitation in recommending Ian and his ministry to you.
I have known Pastor Ian Slack and his wife Diane for many year, both as friends and in ministry. I have always found him reliable, a man of his word, a great minister of the Gospel with an anointed, God given ability to preach and move in the gifts of the Spirit. He and Diane are also role models in their marriage and family.
I am happy and honoured to recommend him to any church as I believe he would prove a great blessing to all he ministers to.
I have known Pastors Ian and Diane Slack for many years and have had the privilege of ministering in their Church. Both Pastors Ian and Diane are exceptional people, full of the word of God, faith, mercy and love, they have been excellent Pastors and have built a very successful work on the Gold Coast in Australia. Their ministry is marked by the gifts of teaching and encouragement, they are people of faith, founded on the word of God. They will be a great blessing to any Church where they are invited to minister. Their integrity is beyond question and I believe their grace is exceptional. I have great pleasure in commending their ministry to you.
If you would like Ian Slack to speak at one of your events,
please fill out the below form.